Information for International Knee Surgery Patients
Our orthopedic team surrounding Dr. Ganji offer surgical care of the highest standard. We use the most up to date procedures, FDA certified prosthetics from the world's leading companies. International patients coming from overseas or abroad can rest assured that they are receiving the highest standard care.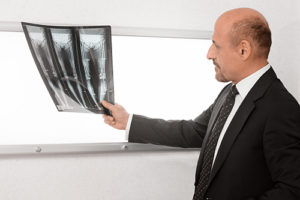 These procedures include techniques to speed your recovery & manage pain.
For those patients who live overseas, but would still like to benefit from the orthopedic surgery expertise of Dr. Rashid Ganji, we are happy to accommodate visitors.
Most Doctors perform a wide variety of orthopedic procedures, however, Dr. Ganji focuses solely on Total Knee Knee Replacement. This allows him to be a sought after expert in the field worldwide.
When selecting a surgeon, ask them or find out how many knee replacements they perform a week, or even a month. Ask if they complete the entire surgery themselves. It is common practice for well-known or top orthopedists to meet with patients, supervise or start the procedure, but then allow another up-and-coming orthopedist to complete the surgery.
From beginning to end, Dr. Ganji will meet with you to explain the process, meet with you the day before surgery, speak with you before you are placed under, and he will be there afterwards to answer questions after surgery. His staff is available throughout your recovery process.
Patients travel from across the country and abroad to consult with Dr. Ganji on his world-class surgical procedures. His superior surgical skills offer a unique service to those seeking orthopedic expertise that is the gold standard in patient results and care.
Total Knee Replacement Surgery - The Process
If you do not live near Mashhad or Iran and would like to work with Dr. Ganji, the first step is to request an online consultation by calling Dr. Ganji's office at +98-513-842-7305. If our office is closed please call +98-921-316-2328. They will go over the details of the online consultation process, including how you should send photos to Dr. Ganji for review and evaluation.
Once you and Dr. Ganji have agreed on the procedures that would best suit your needs and Dr. Ganji has determined you are a good surgical candidate, our patient coordinator will help you schedule your procedure and will go over the fees with you. He will be able to suggest post-operative care accommodations and hotels nearby to ensure you are comfortable and taken care of.
Once you have planned and scheduled your procedure, there are several aspects that must be addressed in preparation for your visit to Mashhad.
First, if you have any medical issues or if you are over the age of 40, it will be required that you to get several routine blood tests and medical clearance from a doctor to ensure you are strong enough and healthy enough to undergo surgery. Standard medications for post-surgical recovery will be prescribed and these should be picked up at least one day before surgery.
Time permitting, it may be easiest to fill your prescriptions in Mashhad once you arrive. This should be worked into your overall schedule in advance. Even if you have your prescription filled prior to arrival, you will need to arrive at least one full day prior to your schedule procedure.
Typically, patients need at least a week of recovery time before they return to normal activities and before they return home. The exact time recommended for your stay depends on how far away you live from Mashhad and the procedures you are undergoing. Recovery time should be discussed with Dr. Ganji and your patient care coordinator.
4. Recovery & Accommodation
As mentioned above, it is customary for patients who fly in to Mashhad for procedures with Dr. Ganji to stay in Mahhad for 7 to 10 days after surgery. If you will need additional help after your surgery, we can arrange for a nurse to assist you in your hotel room or through a recovery center. There are numerous options for your stay while in Mashhad and Dr. Ganji has partnered with the best hotel in the city:
Ghasr Talaee International Hotel
Dr. Ganji and his staff are more than prepared to help you each step of the way so that your cosmetic procedure is a success. Don't hesitate to contact us at any time with questions. We are happy to ensure your comfort and peace of mind throughout the process.